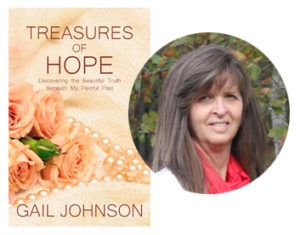 I met Sandra Byrd in 2009 when I enrolled in the 2-year Apprentice Fiction Course from Jerry Jenkin's Christian Writer's Guild. From the first email, I knew we would be life-long friends. I still have every piece of advice she gave to me during that time.
Sandra's teaching style is warm and friendly. She not only tells you what you need to do to craft a great manuscript but gently explains why you need it and offers suggestions on how to accomplish it. As the writer, you always have the final say.
When I set out to pen my memoir in 2016, I needed someone with a compassionate heart for the hurting to come alongside and offer advice on the best way to tell my story and reach my reader. There was no question of who that someone would be. I could not have completed my project without Sandra. She was there every step of the way. In fact, the first quote in my memoir is a piece of advice she gave to me the year we met.
Your vulnerability buys you the right to teach your reader, remember!
So, if you're looking for a mentor to help you with your next project, I highly recommend Sandra Byrd. As a multi-published author, I think, she knows a thing or two about the craft of writing. So take that leap of faith this coming year and finish your project!
– Gail Johnson, author
Treasures of Hope: Discovering the Beautiful Truth Beneath My Painful Past

Gail Johnson