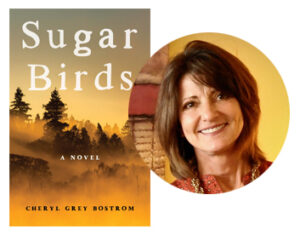 A year ago I met with an agent after she read my novel's synopsis and early pages of my manuscript. She wanted to see the story again—after I fixed the plot. Encouraged, I returned home from our meeting determined to restructure my narrative, but after months of muddling, I raised the white flag, overwhelmed and stuck. Though I have published non-fiction books, have a master's degree in English, and taught that subject for many years, writing a novel requires skills I didn't yet have. I needed help.
Sandra provided it. From our earliest interactions through my epilogue, she provided a wealth of expertise. A WEALTH. Her decades of experience as an author, editor and teacher translated into spot-on analysis of my chapters. She asked questions and taught me craft that empowered me to plot and pace effectively. I learned nuances of tension. My characters deepened and their arcs bent into focus. When I reached my final chapter, the pieces fell into place like dominoes, thanks to all the earlier work we had done. I couldn't be happier, and am now resubmitting my manuscript.
Working with Sandra was a highlight of every week. Her direct, excellent mentorship produced even better results than I had hoped for in my work– all while feeling like I was having coffee with a friend. I look forward to working with her on my next book, too.
Exceptionally gifted with the ability to identify holes in a story, as well as those areas of manuscript fat that need to be trimmed, Sandra Byrd's insight into story construction is simply unparalleled.
After completing the book, I attended a different writer's conference. There, four agents requested my full manuscript. One said, "I'll read the whole book," and another wanted to start it right away.
I now have a book contract, and my book will be published in August, 2021!